Valley Center Primary School Winter Spirit Dress Up Days! December 9th-December 16th.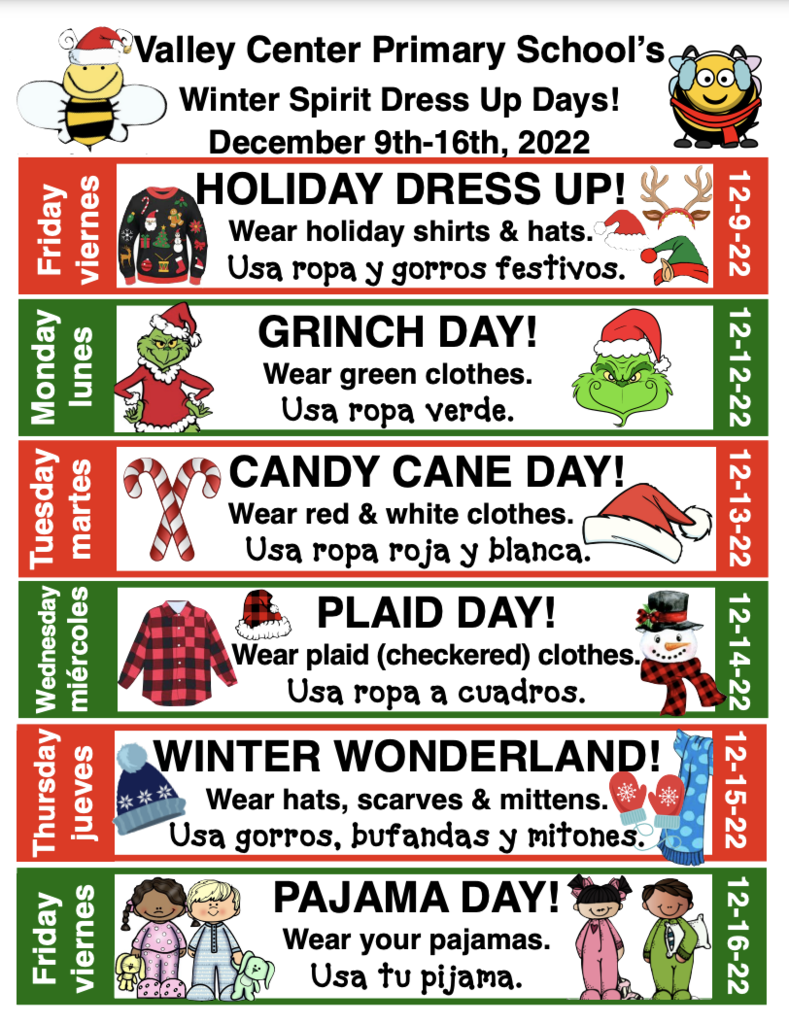 Santa is coming to Primary! December 13th at at 8:30 a.m. (1st recess classes) and 9:15 a.m. (2nd recess classes)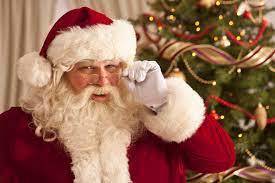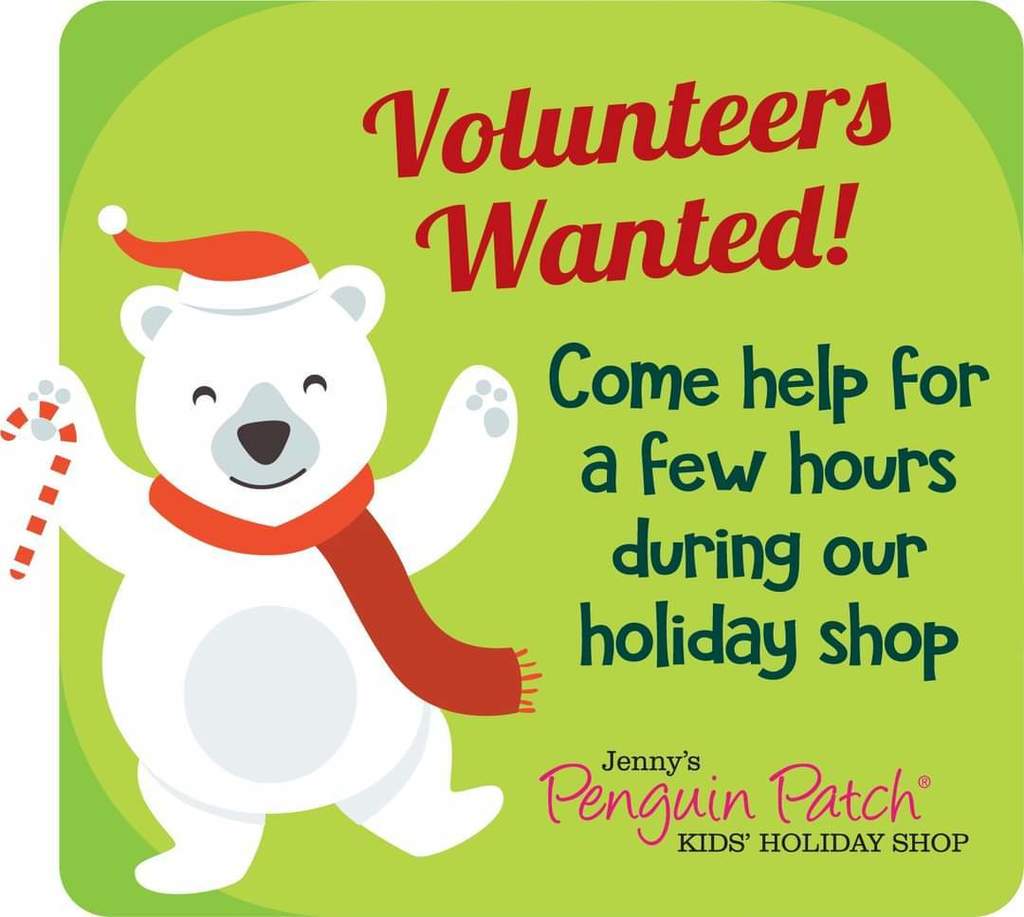 Friday, November 18th is Primary School's Disney Dress Up Day! Students are invited to come to school dressed up in their Disney attire.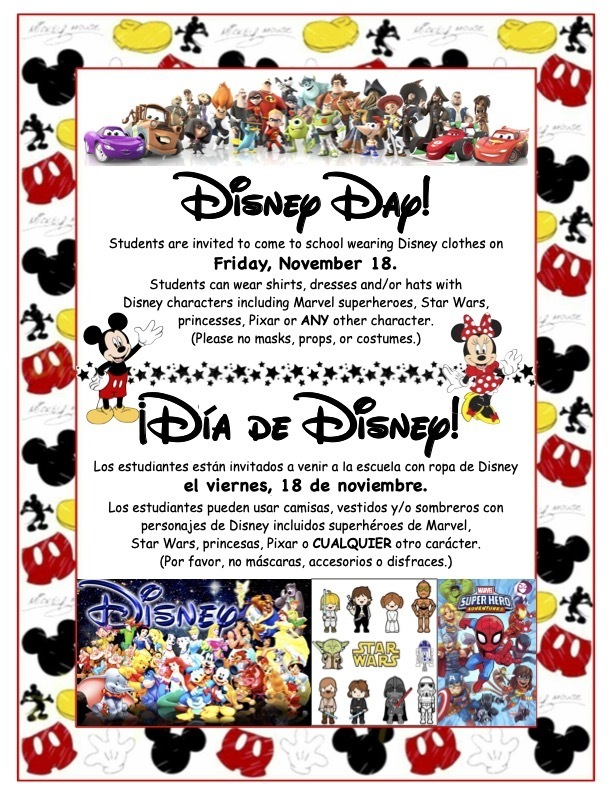 Red Ribbon Week will be Oct. 24 through Oct. 27. Let's promote a healthy lifestyle by dressing up and eating healthy snacks. Monday- Crazy Socks and bring an orange fruit for snack Tuesday-Farmer or Cowboy Day and bring a green snack Wednesday-Crazy hats and bring a yellow snack Thursday - Wear red and bring a red snack
Friday, October 21st is Superhero Day! Wear your favorite Superhero shirt.
Valley Center Primary School is a Title I school that receives federal Title I funds to assist students in meeting state achievement standards. We will provide important information about this law and your child's education throughout the school year. The handbook, which includes information on the district's engagement policy and other rights you have as a parent of a child in a Title I school, has been posted on our school website.

Mrs. Arai's kindergarten students have learned to become strong writers.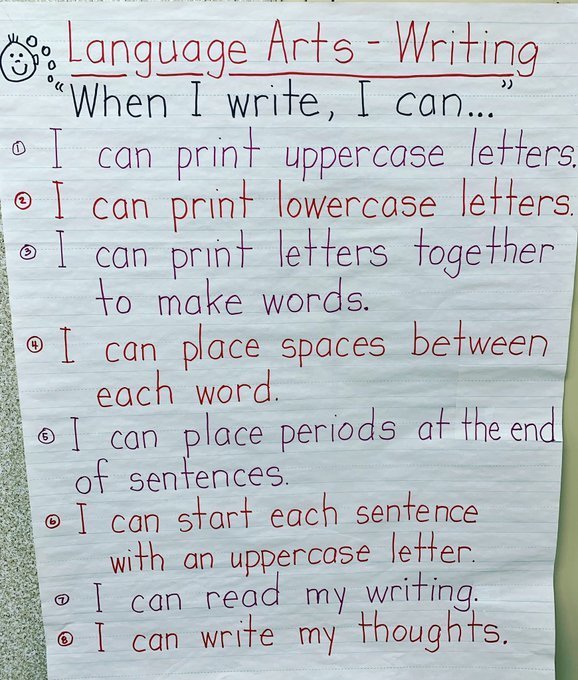 Welcome to our new website!